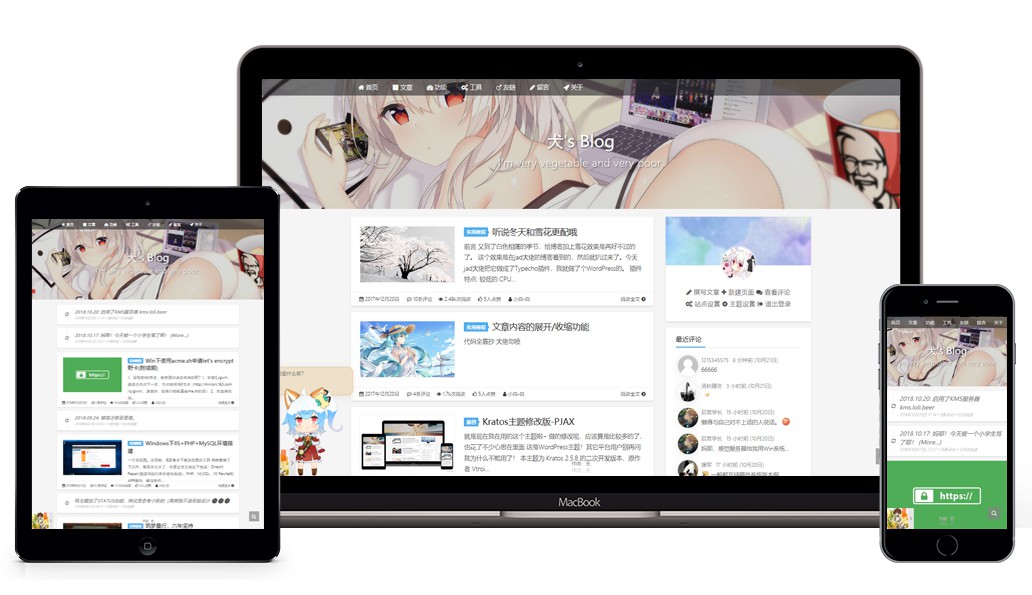 🍦 Wow, such a lovely WordPress theme
Introduction
Kratos: A clean, simple and responsive blog theme of WordPress, based on Bootstrap and Font Awesome.
Before start
此项目基于 Kratos V2,当前已不再维护,请使用 Kratos V4 原项目 以获得支持与最佳体验。
Supports
Docs
Donate
I accept donations through: Alipay / Wechat Pay / QQ Pay , thank you!
Thanks
Translators
Projects
License
Author
Kratos-pjax © Vtrois, Moedog, Released under the GPL-3.0 License.
Blog moedog.org · GitHub @xb2016 · Twitter @moesdog · Telegram @xb2016